plant your field of dreams..
"URBAN ROOTS is the next documentary from Tree Media. Produced by Leila Conners (The 11th Hour) and Mathew Schmid and directed by Mark MacInnis, the film follows the urban farming phenomenon in Detroit.  Urban Roots is a timely, moving and inspiring film that speaks to a nation grappling with collapsed industrial towns and the need to forge a sustainable and prosperous future."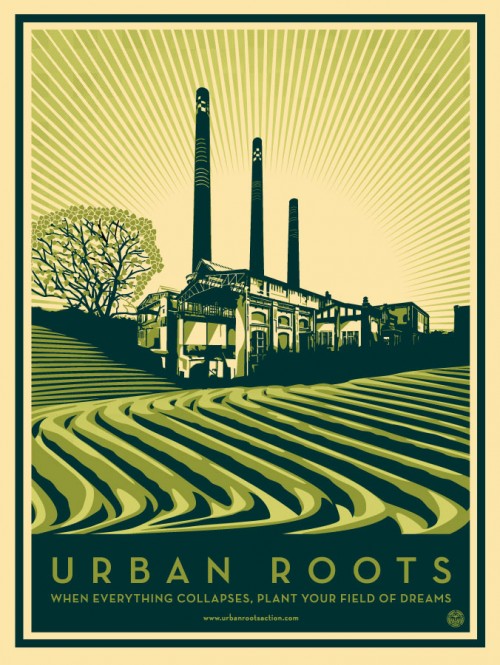 2 Comments
Indeed, this is something that I have grasped in the past few years, we expanded our homestead garden by four-fold this year, and have already started our fall crops. I have an entire shelf of preserved vegetables from the spring and summer crops. Looking forward to some greens, turnips, radishes, arugula, spinach, peas, late cucumbers, and getting our garlic bulbs in the ground before the first freeze.

Bon appetit!
=:~)

Good plan, sir! I planted a second round of peppers and tomatoes about a month ago, having lost most of the first to the record heat and drought.